Labor day's passing marks the beginning our favorite time of year in Steamboat Springs. There's a chill in the air, pumpkin spice lattes are back at Starbucks, and we are starting to get excited for the ski season ahead. With so many exciting events coming to our mountain town this Winter, we are preparing early so we can make sure we can get in every incredible experience. Here are the 4 events we are antipating the most in January and February.
1. New Year's Eve Fireworks and Torchlight Parade - New Year's Eve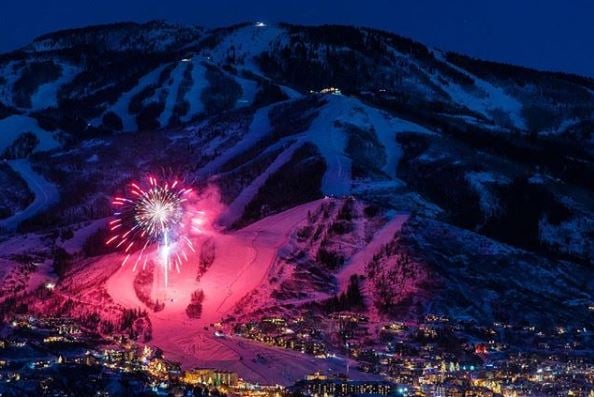 https://www.instagram.com/stephenshelesky/
Visitors young and old will enjoy the fantastic pyrotechnics on the mountain over New Year's Eve. In addition to the usual fireworks, the snowsports instructors will honor a long Steamboat Springs tradition and wow onlookers with their torchlight parade. Skiing in a line, the instructors trade their poles for road flares for a fun and festive event that must be seen.
2. The MusicFest 1/4-1/9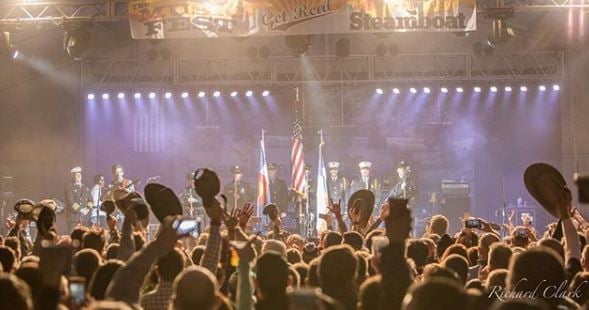 https://www.instagram.com/the_musicfest/
The largest group ski trip of it's kind, the MusicFest combines skiing and Americana music with over 70 bands over 6 days and a large variety of venues. With a jam-packed schedule and fantastic talent, this unique experience is not to be missed. Whether you're here for the late-night parties and performances, or would like to keep it more relaxed and intimate, there are enough performances to fit all styles and moods.
3. Steamboat's Winter Carnival 2/7 to 2/11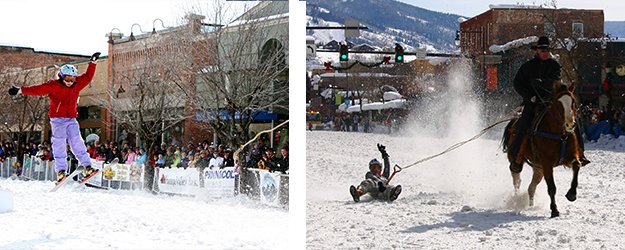 When you're home to the oldest Winter carnival west of the Mississippi, you know that you've got to have some good tricks up your sleeve. Sure, there's the typical parade and fireworks, but how about ski jumpers flying through rings of fire? Or kids being pulled by horses while they try and rope a steer down Main Street? Our personal favorite event is the shovel race, where adults riding the shovel of their choice are pulled behind a galloping horse in a race to see who can get down the street the fastest without falling off. Only in Steamboat!
4. Winter Wondergrass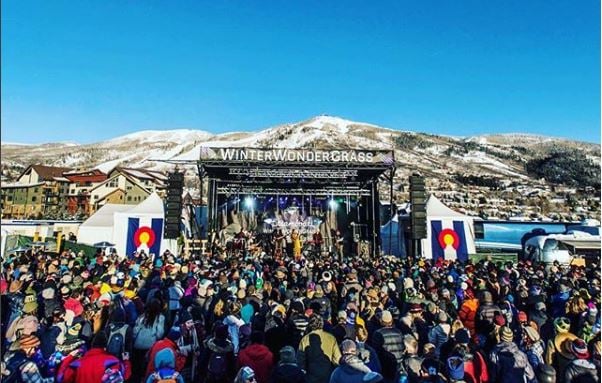 https://www.instagram.com/winterwondergrass/
This event started in Vail, but moved to Steamboat last year to provide more space for it's unprecedented popularity. The festival was a huge hit last year and features some of the best and most prominent bluegrass bands in the nation, as well as over 20 Colorado craft breweries.
These events are all massively popular, so if you are planning on coming, plan ahead! We would love to help you plan a trip and find the perfect place to stay on your Steamboat vacation.