Steamboat beat out the other mountain resorts with snow totals from the recent winter storm that plummeted through the Colorado Rockies Wednesday - Friday this past week. With 40 inches of snow in 3 days, skiers and riders had their feast of powder at Steamboat this week!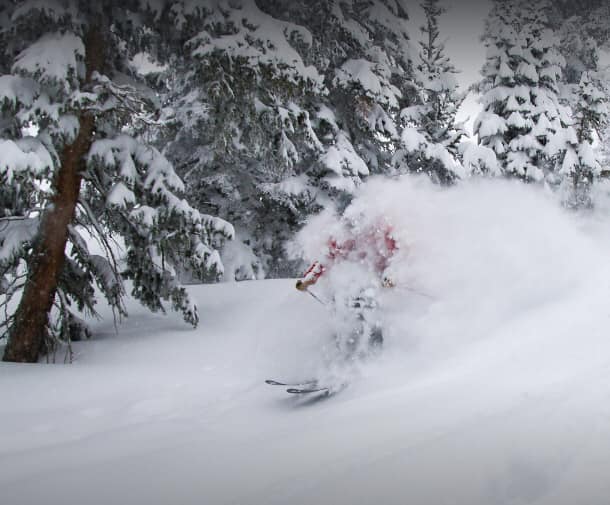 Photo: Skier earning 'face shots' of snow in Steamboat Springs
The town woke up to 20 inches of fresh snow Friday morning. First Tracks (a type of ticket that allows skiers and riders to load the gondola early earning first tracks before the resort opens) sold out the night before. Those hungry skier and riders tasted 20 inches of soft, fluffy, 'champagne' powder at the Steamboat Ski Resort Friday morning. Many other pushed through lines and found fresh tracks all day long. The snow did not let up making for soft turns and fluffy tracks into the closing evening hours.
It was a day full of adults screaming and laughing down the slopes like a bunch of 6 year olds playing on a playground. The 'hooting' and 'hollering' with giggles and tons of snowy face shots provided for a legendary powder day of the 2019 ski season.
Didn't get to taste powder this week? Don't worry, snow is in the forecast the next 10 days for Steamboat. Be sure to book a visit as this winter is turning out to be one for the books. I'll look for you on the slopes if snow totals in the double digits continue.