While the season continues to shift, the calendar says we have about 5 weeks until ski season. 5 weeks is a lot of time to continue to check off adventures on the fall bucket list. Temperatures this week are creeping up into the mid 60's with abundant sunshine to get out and explore. The night cools down to a frost, which is a cozy feeling to embrace the variant feels of fall. While we may see a few days of snow in the forecast this weekend, we know there is still time to get outside on the trails or to enjoy a scenic fall drive. Below are my top favorite October fall activities.
Soak in the Strawberry Park Hot Springs
Relaxing in the hot springs is perfect for any weather condition (except thunderstorms/lightning). If it is snowing, enjoy the hot water while you take in the beautiful snowflakes. If it is sunny, enjoy the serenity of the aspen and pine tree forests that surround.

Photo: Strawberry Park Hot Springs fall mixed with the first snow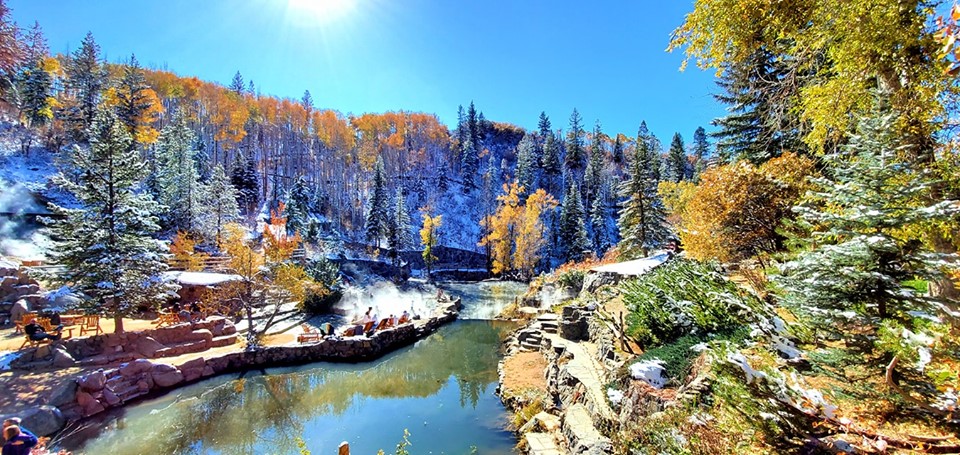 Bike on the Yampa River Core Trail
Rent a bike and take a leisurely stroll through town. This flat, paved trail runs along the Yampa River for a 7 mile stretch through downtown and city limits of Steamboat Springs. Great for all ages.
Take a Scenic Drive
I love driving up Elk River Road towards Steamboat Lake and the tiny town of Clark, Colorado. Meander along the Elk River and grab a cup of hot coffee at the old fashioned Clark Store. Enjoy views at Steamboat Lake or skip some rocks out along the water.
Hike, Hike and Hike Some More
The hiking in and around Steamboat Springs is plentiful with trail options for all abilities. Stop into the Steamboat Springs Visitor Center and get the most up to date trail conditions. Spring Creek Trail and Fish Creek Falls are noteworthy to explore.
Photo: Beautiful fall views hiking around Steamboat Springs, CO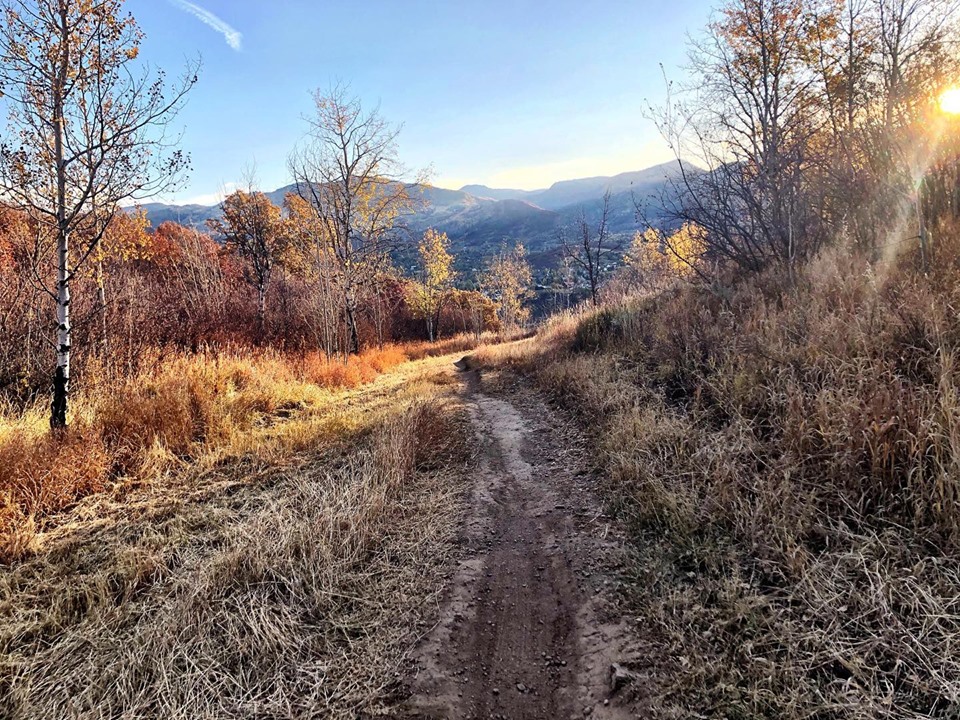 Stroll Downtown
Walk down mainstreet to enjoy a variety of shops, restaurants and art galleries. This is perfect for any weather or any day of the week.