August is the perfect t time of year to view the wildflowers at their fullest and most colorful bloom. Getting into the mountains and high country usually creates the best views. Treat yourself with a hike through the forests, meandering streams and up into the mountains to get the sights and smells of the glorious flowers.
Below are some favorite hikes to see wildflowers in Steamboat Springs, CO. All listed are easy/moderate trails for people of all ages and abilities to enjoy the blooms.
Rabbit Ears/Dumont Lake
Drive east on highway 40 up to Rabbit Ears and park at the Dumont Lake parking area. Hike the easy trail directly to the lake. Take a seat to enjoy the views or continue hiking around the lake to find more flowers. This is a shorter walk/hike however the wildflowers are spectacular around the lake.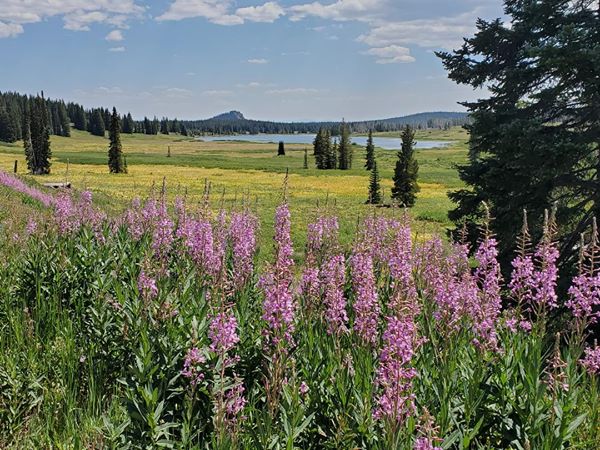 Photo: View of the wild flowers at Dumont Lake.
Continue back to the Rabbit Ears trailhead parking area further down Dumont Road if looking for a more moderate hike. Hike 3 miles to the base of the actual Rabbit Ears and then turn around to hike back to the trailhead making for a 6 mile out and back hike.
Buffalo Pass:
Drive north from downtown Steamboat Springs towards the Strawberry Park Hot Springs and take a right on County Road 38 to drive up to Buffalo Pass. Just 3 miles up the road is a parking lot that accesses two of my favorite mellow trails that are perfect for the whole family (little kids to the grandparents).
Panorama Trail is accessible from the Spring Creek Trail behind the bathroom area. This is about a 1.5 mile loop with incredible views of Steamboat and the surrounding areas. The flowers off trail are filled with yellows, blues and red. Keep your eye out for the Columbine flower which is the Colorado state flower.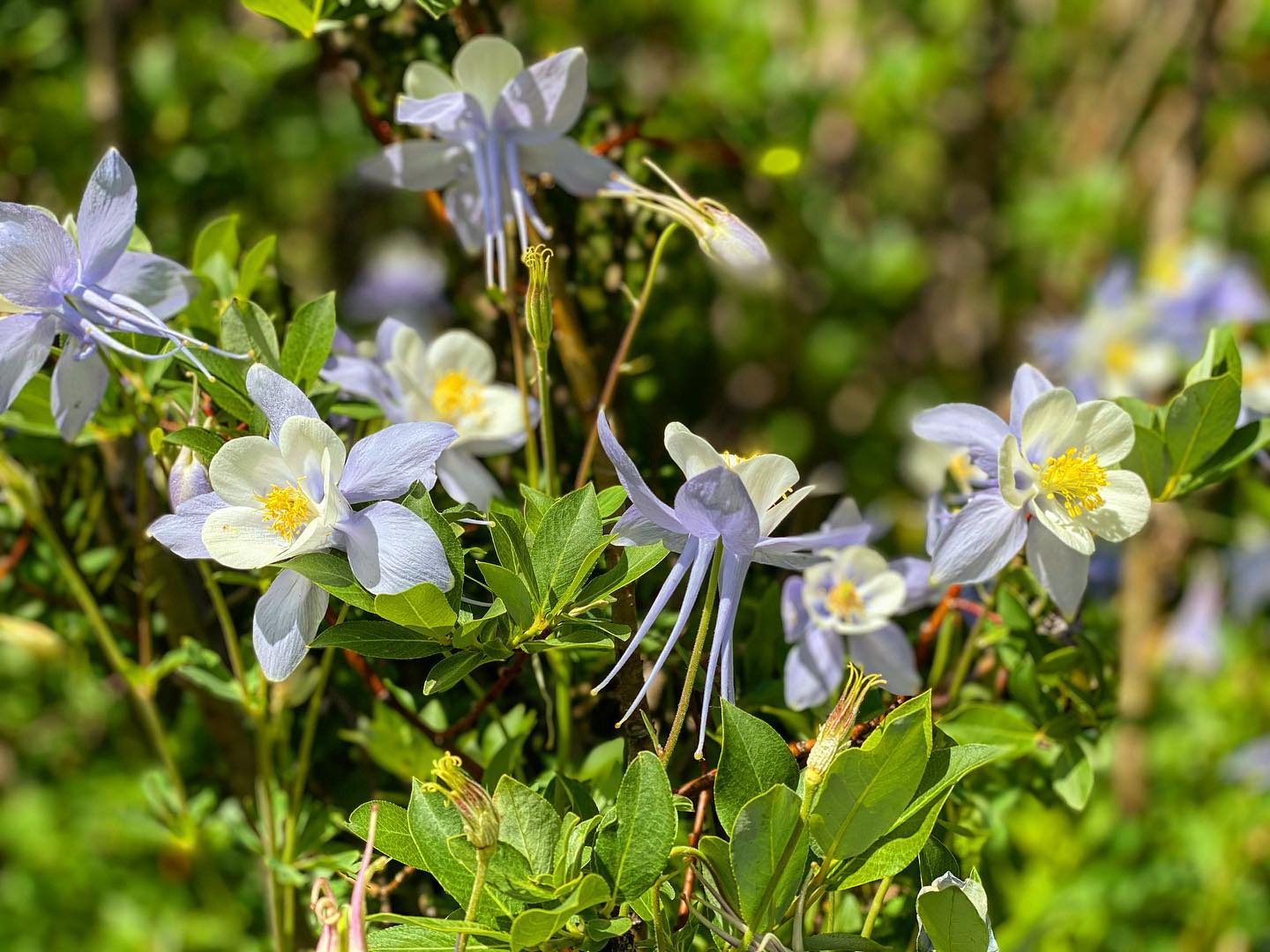 Photo: Columbine flowers at full bloom
Fiddlehead Trail is just across the road and is about a 2.5 mile loop that meanders on the outskirts of Buffalo Pass. Incredible views and colors can be seen on this simple family-friendly hike.
Do not wait to book your trip to Steamboat to enjoy the magical ending of summer with wildflowers and incredible hikes to keep you safely enjoying the outdoors.