The Land Up. Pristine green mountains, a sandy beach along the creek, miles of hiking and biking trails, a scenic gondola ride, a roller coaster to soar down, miniature golf, outdoor dining, and more. The Land Up is a magical place to explore at Steamboat Resort.

When visiting Steamboat Springs this summer, be sure to explore all that the Land Up has to offer. The gondola is open every Friday – Sunday through August. Relax in the comfortable gondola cabin as you glide up towards the sky to the top of Mount Werner at over 9,000 feet. Take in the breathtaking views of the valley below. Hop off and snap some photos of the incredible views. Take a swift walk on the 1.5 mile nature hiking trail (perfect for families and people of all ages). Keep an eye out for elk and the mountain habitat. You might even see a Moose at safe distance.
At the base area enjoy sitting in an Adirondack chair by the creek while your toes relax in the hot sand. Let the kids build sand castles at one of the two 'beach' areas along the mountain creek. Kids will love playing in the sand right on the water.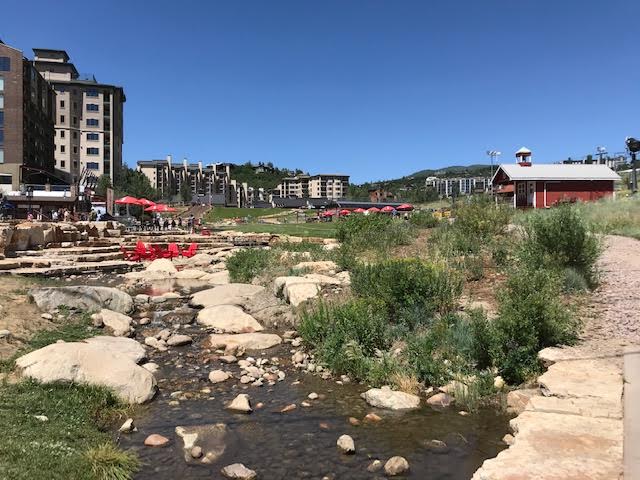 Take a ride on the mountain roller coaster where you will experience the longest roller coaster in the country as you soar back down the mountain. Test your skills at miniature golf all while enjoying the cool mountain breeze. Grab a bite at the outdoor dining options directly at the base area. The activities will have you enjoying your mountain vacation all while feeling safely cared for during Covid-19 measures. The outdoor space provides a balance of feeling a bit more normalized on the summer vacation you dreamed of.
For more information on hours and activities at Steamboat Resort, check out www.steamboat.com.