October brings vibrant fall foliage with a green mountain backdrop and deep blue skies. Perhaps even a dusting of beautiful white snow. It is a colorful time of year in Steamboat Springs where every season can grace their presence.
Below are five favorite fall drives to see the colors and enjoy the landscape in Northwest Colorado.
Elk River Road:
Two miles west of downtown Steamboat Springs is the intersection of Elk River Road. Head north on Elk River Road to enjoy meandering drive by the river through rolling hills with views of horse ranches and large mountains in the backdrop. About 20 miles up the road is the historic town of Clark. Be sure to stop at the Clark Store to pick up a hot cup of coffee or a classic sandwich to enjoy at the next stop off. Continue another 10 minutes and indulge in that sandwich with a picnic on the banks of Steamboat Lake State Park. Elk River Road continues further to the old mining town of Hahns Peak. This would be a great place to check out and then turn around to head back to Steamboat.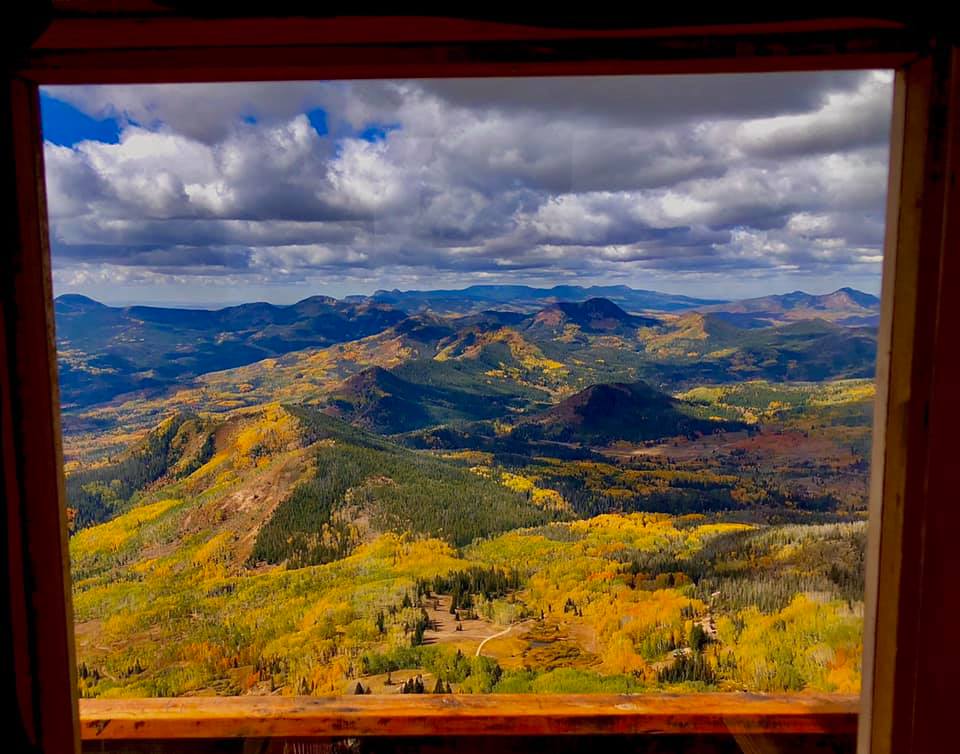 Photo: View of the Elk River Road/Valley
Buffalo Pass:
Head north from downtown on 7th street and follow the road signs to Buffalo Pass and Strawberry Park Hot Springs. Drive about 3 miles up Buffalo Pass road to enjoy the beautiful golden aspen trees and great views of town. Take a little hike at Dry Lake Campground on one of the many trails. Continue back down the road and enjoy another scenic drive to Strawberry Park Hot Springs.
Strawberry Park Hot Springs:
Similar directions as Buffalo Pass, from 7th street downtown, follow the road signs to the hot springs on County Road 36. The last two miles of the drive have steeper climbs (4 wheel drive required in the winter, however not in the summer/fall unless it is snowing). Enjoy mountain views, fall colors and a nice soak in the hot springs. Currently, reservations are required at Strawberry Park Hot Springs so be sure to book ahead of time.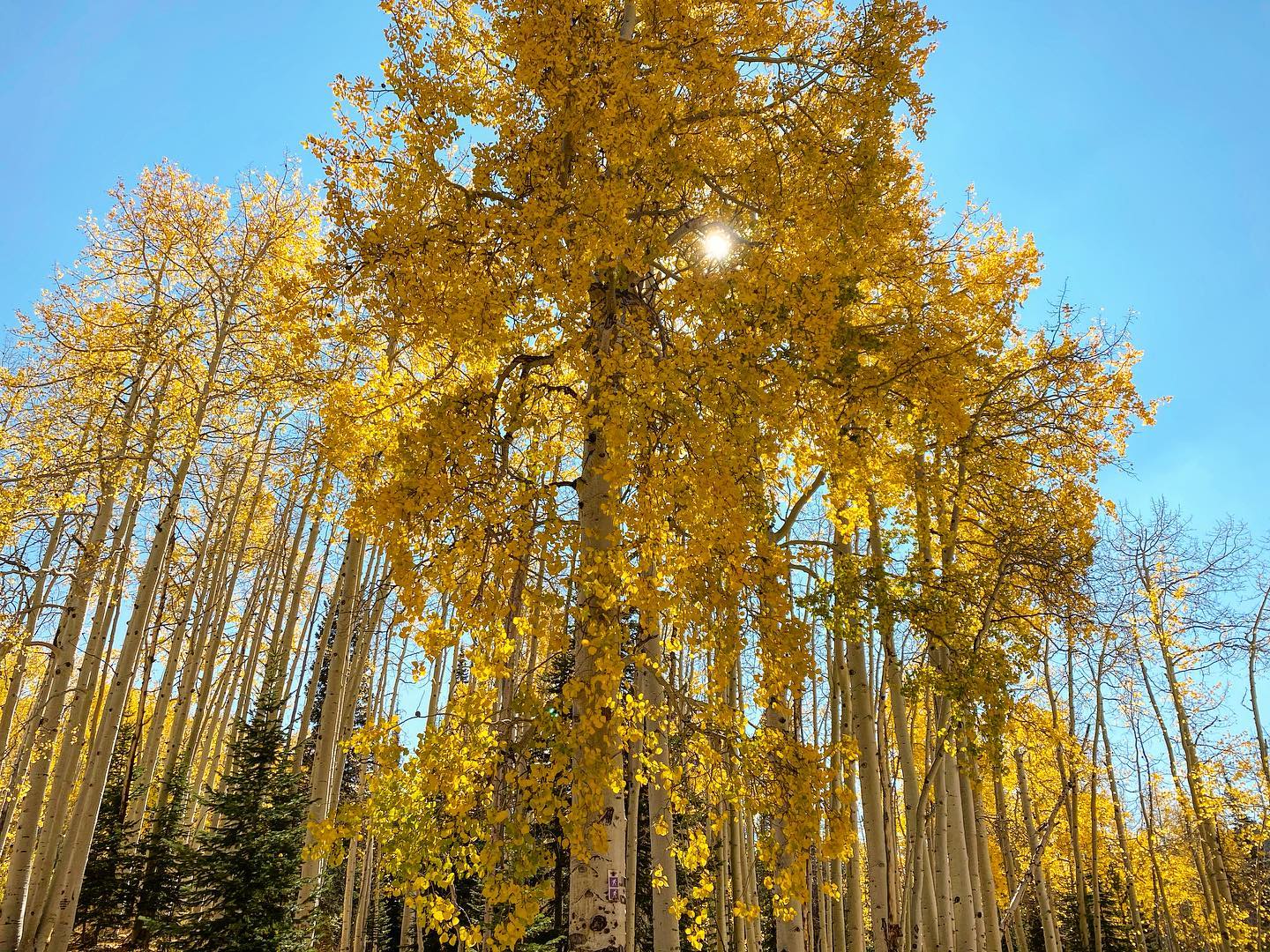 Stagecoach State Park:
South of Steamboat is Highway 31 south with a left turn on County Road 14 is another beautiful State Park with breathtaking views of a large reservoir to enjoy trails and fishing. The water is likely too cold to take a dip, however on a warm day a paddleboard or fishing canoe would be quite enjoyable.
Flat Tops Scenic Byway:
This incredible byway will require a long day of driving, however it is truly breathtaking and worth the windshield time. Continue south on Highway 31 to the town of Yampa (about 40 minutes from Steamboat). Follow signs to the Flat Tops and take the scenic byway for a drive up into the Flat Tops Wilderness area. The mountains have a flat top (hence the name) and it is an incredible site to see something as unique as this Colorado mountain range. Drive as far as you would like and turn around when you're ready to return back to Yampa, or continue the long journey of about 4 to 5 hours to the town of Meeker. Meeker is southwest of Steamboat Springs with another 1.5 hour drive home on Highway 13 to 40.
Cozy up and enjoy a relaxing fall vacation to the quaint mountain town of Steamboat Springs.