Steamboat Springs is home to geothermal waters! The region's original inhabitants used to soak in the waters for their medicinal powers. Today, you can still take soaks in the healing warm water in two locations.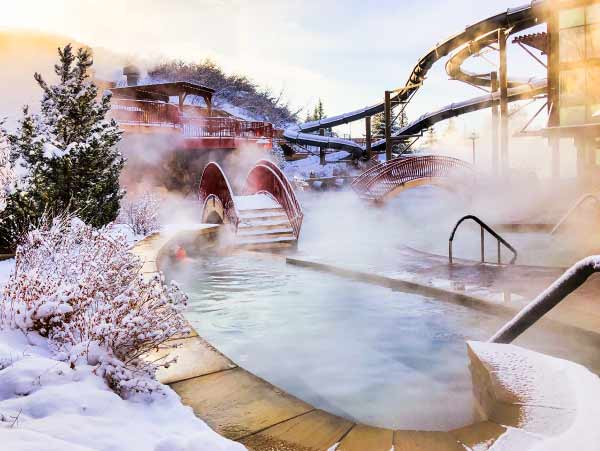 Photo from https://oldtownhotsprings.org/soaking-pools/
Near Steamboat Springs' resort in the heart of town, Old Town Hot Springs is a nonprofit health center with many awesome amenities- including a spring that pumps out 220 gallons of piping hot water every minute. This water feeds a main pool, which is kept at 98 degrees, and a lap swimming pool, which is kept at 80 degrees. The water is full of chloride, sodium, sulfate, silica, calcium. and lithium. It is so good for you!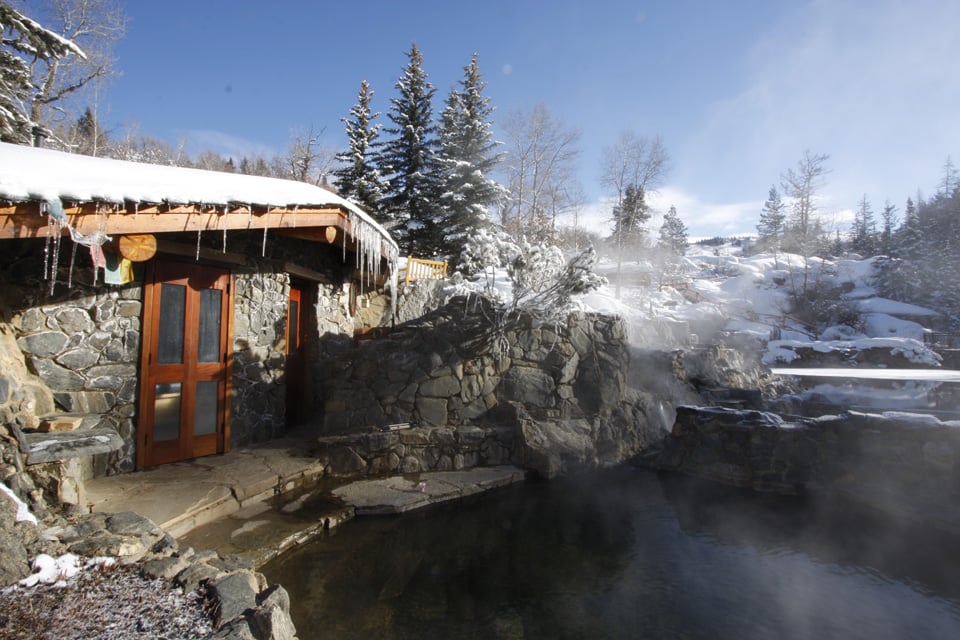 Photo from https://strawberryhotsprings.com/gallery/
Strawberry Park Hot Springs is a little more off the beaten path. This rustic and charming facility features three pools of varying temperatures along a river, surrounded by gorgeous alpine scenery. This facility is a true mountain escape! Because the roads to the springs are rugged, four wheel drive is required for access. Shuttles are available to help you reach the facility.
You'll feel refreshed and reinvigorated after visiting one (or both!) of these hot springs in Steamboat Springs! Which one will you visit first? Tell us in the comments!