Did you hear the news? The Ikon Pass is back this year offering 38 iconic destinations with 2 pass options for the 2019/2020 season! Starting at just $649 you can enjoy 38 different mountains. Yes, you read that correctly - 38 mountain destinations!!! Now is the time to seek out the best winter adventure with these iconic locations, including Steamboat!
The two pass options are the 'Ikon Pass' and the 'Ikon Base Pass.' They each include the same list of 38 iconic destinations, however the Ikon Base Pass comes with fewer days and limited blackout dates (mostly during holiday breaks). The Ikon Pass provides more days to play and no blackout dates.
Below breaks down the 2 pass options:

-Ikon Pass: Unlimited access at 14 destinations and up to 7 days each at 24 different destinations, with no blackout dates to worry about.

-Ikon Base Pass: Unlimited access at 12 destinations and up to 5 days each at 26 different destinations, blackout dates apply.
New for the 2019/22020 season, the Ikon Pass offers several more benefits to take advantage of. These benefits include:

-Renewal Bonus: If you purchased an Ikon Pass or Ikon Base Pass this last season, you'll be able to re-up on adventure with $30 off of your 19/20 pass when you renew before April 24th.
-Payment Plan: Lock in the lowest possible price with a down payment of $199 by April 24. Then ease into the season by spreading the remaining cost across four monthly installments June through September. Payment plan is not available in CAD currency.
-Season Discounts for Kids: Fostering your child's love of the snow is crucial to a future of fun, and that's why the price of $199 is still offered for a child's pass when you purchase an adult Ikon Pass. But, this year it gets better. For the 19/20 season, you can now buy two discounted kids passes for every one adult pass. That means if you have two kids at home who love to ski, and you've purchased an adult Ikon Pass or Ikon Base Pass, that's a total savings of $200!
-Young Adult Discount: If in between the ages of 13 and 22 years old, you are eligible for a discounted season pass. Eligible college and military pass holders will also continue to maintain special pricing.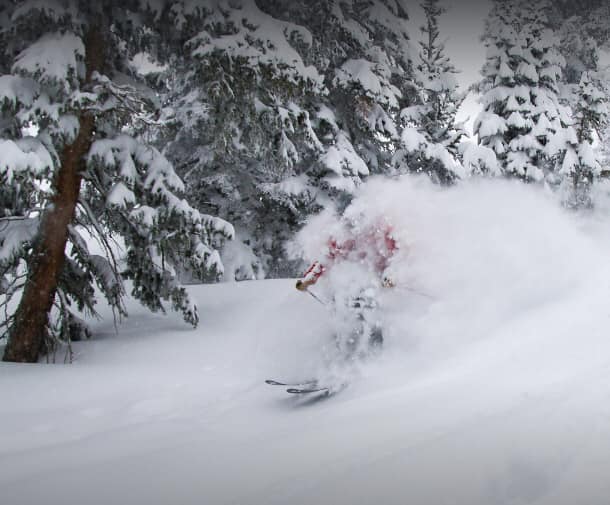 As if you need more convincing, take advantage of skiing at Squaw Valley Alpine Meadows into July this year! After 600 inches of snow (and it's just early March!), the resort announced they are staying open until July 7th. Summer skiing combined with 4th of July festivities sounds like a win/win summer vacation to us. Both current 18/19 and 19/20 passes can take advantage of skiing into July. This may be Lake Tahoe's longest winter season ever!
Do not delay on this incredible deal. Now is the time to make your purchase, as the lowest prices are available until April 24th. Adventure awaits from the west coast to the east coast, all around the Rockies, north of the border and south of the equator. Go to www.ikonpass.com to purchase!